Physigraphe
Exercise of the month (06/2011)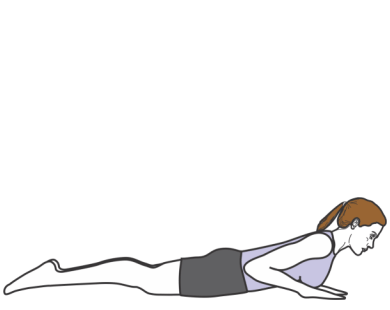 The Cobra With Knee Flexion
(Back, abs and quadriceps stretch) Intermediate to advanced
*Animation from the new web application www.physigraph.net
1 - Start in a lying position on your stomach.
2 - Place your hands under your shoulders and elbows close to you.
3 - Push on your hands to raise your upper body and look up.
4 - Bring your feet over your buttocks and maintain position for 12 to 20 seconds.
By Sylvain Lemaire - All rights to Physigraphe (www.physigraphe.com)